We work for you!
Selling a business is a complex task and doing it on your own as a business owner might backfire. We at Magnus Business Group have sold many businesses and focus all resources in one direction only, to complete a successful transaction. Many details need to be considered before a business will be offered on the market. There are financial, tax, legal, HR, and other aspects to look at. A unique tailored strategy is essential to achieve the best outcomes. We are dedicated to going above and beyond and working closely with business owners and all shareholders to get a deal done.
We have worked in a corporate environment with up to 1,000 employees and functioned as CEO and COO in companies with 50 and 100 employees in different industries. Insides at how companies work in manufacturing, warehouse/distributions, automotive, construction, and technology contribute to all of our successfully sold businesses.
Companies we are working with are located in the greater Los Angeles area reaching all the way to San Louis Obispo, Palm Springs, and Palmdale, and includes Orange County.
We sell businesses with an EBITDA of a minimum of $500k and a revenue range between $5MM and 50MM.
Services
Business Sales
Acquisitions
Valuations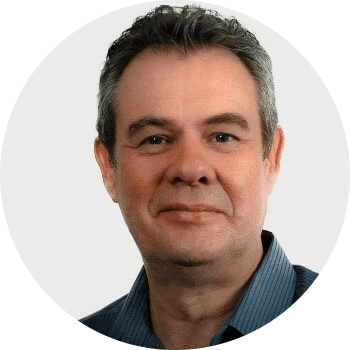 Lutz has over 25 years of experience in international business consulting, program management, business development, manufacturing, and strategic exit planning. Since 2016 he has focused solely on business sales, mergers & acquisitions, business exit planning, and business valuations.
Prior to founding Magnus Business Group, he worked as CEO and COO in industries such as electronics, telecommunication, and automotive manufacturing.
Lutz holds a Master's degree in electrical engineering from a German university. With proven success in a wide range of business areas, Lutz has a track record of designing scientifically proven growth and organizational change solutions that are strategic, sustainable, and align with a company's strategy and processes.
Over the past ten years, Lutz has sold companies in the service, manufacturing, and high-tech, medical, and automotive industry, and successfully prepared businesses for transition.
In addition, Lutz has established European-based companies in the USA and worked with Private Equity and Venture Capital firms on international and domestic mergers & acquisitions. Lutz is a Certified Exit Planning Advisor (CEPA), a Certified M&A Professional (CM&AP) and is licensed in California.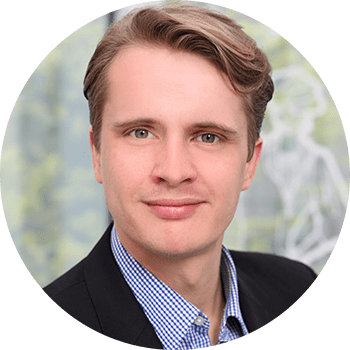 Felix is a highly qualified and experienced professional in the fields of finance and controlling, with a particular focus on business valuation and growth strategies. His educational background, including a master's degree in controlling and finance and a bachelor's degree in business administration from prestigious German universities, indicates that he has a strong theoretical foundation for his work.
In addition to his academic qualifications, Felix also has extensive practical experience in the hospitality and IT industries, as well as in the United States, where he spent eight years gaining business knowledge. This international experience is likely to have given him a valuable perspective on cross-border business transactions and strategies.
Felix's work on blockchain projects at T-Systems and his connections in the IT and VC world in Germany indicate that he is also well-versed in emerging technologies and has a strong network of contacts in the business community. Overall, Felix is a highly capable and well-rounded professional with a diverse range of skills and experiences.
Jennifer B. Watson / Office Manager
Jennifer manages the office operations for Magnus Business Group, Inc. and Best – Exit . She is an experienced financial and administrative professional with a proven track record of expertise in organization, communication, and problem – solving. She brings over 20 years of experience in the field of business operations, finance, sales, and marketing. Jennifer has a knack for fin ding innovative solutions to complex problems and is committed to delivering exceptional customer service. With her unique blend of knowledge and passion for the industry, she is able to help provide clients with the best possible experience when it comes to selling their businesses.